On October 6, Chris Harding shared a comparison of travel survey smartphone applications as part of the UT-ITE Seminar Series.
In his talk "State of the art and potential of travel survey smartphone apps: Introducing 'City Logger,'" he presented an overview of trip-tracking smartphone applications. Despite the large number of applications available, little is known about their relative performance in terms of accuracy and usability. Some performance issues include: the lack of universal assessment metrics; little use of ground truth data to gauge accuracy; and the effect on smartphone battery life.
In order to assess the current state of practice, 17 applications were tested and compared. Among several findings, most applications poorly identified the mode of transportation used during a trip. Based on his research and analysis, Harding has drawn up a list of recommendations for developers, which includes details like: give apps a name that's easy to remember; and use intuitive colours for actions.
The lessons from this comparison have been put into use in the new City Logger application, launched this month as part of the Transportation Tomorrow Survey 2.0.
Chris has generously shared a PDF of his presentation file "State of the art and potential of travel survey smartphone apps: Introducing 'City Logger,'" on Google Drive.
---
Abstract
A crucial part of transportation planning is having access to high quality data on transportation demand. These data allow us to understand resident travel needs and preferences, and are typically collected using large-scale travel surveys. In North America, these are conducted mainly using mail-back, telephone or web instruments – face-to-face being more common in other parts of the world.
With the advance in smartphone technology and increase in market penetration, however, both academics and commercial survey firms have begun to investigate the potential of location-logging apps for travel data collection. Smartphone apps allow for collection of very accurate, high quality information on the travel patterns of users without burdening them with the task of recalling and reporting every detail of every trip made.
As part of the TTS 2.0 project in 2016, we used a unique approach to test 17 different apps using 21 smartphones carried together at all times. This provided for perfect ground truth, allowing comparison in a controlled environment.
This seminar began with an exploration of the findings that emerged from this assessment. These relate to performance, but also user experience design, and flexibility. Further, based on the pilot results, our app – City Logger – was commissioned for use as a field test to better understand the potential of crowdsourced data. In our City Logger field test, we also make use of two fundamentally different approaches to user interaction and data validation, adding another dimension to the analysis. The seminar ended with a presentation of City Logger features.
About City Logger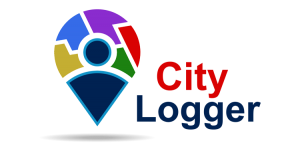 City Logger is a travel diary app that aims to build a portrait of your city's mobility over time. We need citizens like you to test the real-world potential of smartphone data collection by downloading City Logger and taking it for a test drive (… or test walk, bike or train ride)!
The trips you log will be used for research at the University of Toronto and will be part of a broader research initiative that aims to make transportation planning more data-driven. The app is only available for a short time (Oct. 1 – Nov. 30, 2017), so download today to help improve transportation planning in the Greater Golden Horseshoe. To sweeten the deal, we are offering City Logger participants a chance to win prizes worth $100 each. Check out the City Logger website for more details.
Short Bio
Chris Harding is currently working on his PhD at the University of Toronto Transportation Research Institute, under the supervision of Dr. Eric Miller. His main areas of research are survey methods, active transportation, or in less jargony terms walking and cycling, and public participation and its role in the planning process.
Chris' survey work includes contributing to the Waterfront Smartphone Travel Survey (2014), as well as web-based StudentMoveTO (2015), door-to-door TTS 2.0 (2017) and now City Logger.
Before moving to Toronto in 2013, Chris did his undergrad and master's at Concordia under the supervision of Dr. Zachary Patterson in his TRIP lab. He also briefly worked in Dr. Kay Axhausen's lab at ETH-Zurich.
He is an avid A-to-B cyclist and podcast addict.
---
This seminar was presented by the University of Toronto Institute of Transportation Engineers (ITE) Student Chapter.