Selected Professional Appointments
Assistant Professor CLTA, Department of Geography and Planning, University of Toronto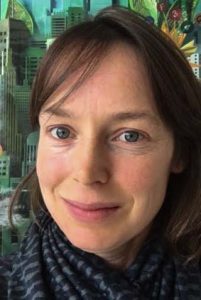 Anna Kramer has a PhD in Planning from the University of Waterloo, where her research focused on housing cost in relation to frequent transit networks, mapped using GTFS data in Canadian and American cities.
She also worked at Metrolinx with a focus on transit equity in business cases.
Specialty Focus Areas
Dr. Kramer's current research project is on housing affordability in Toronto and Vancouver. Her interest with transportation continues with smaller side projects on the role of activism in transportation planning in Toronto and gendered transit in Mexico City.
Email: anna.kramer@utoronto.ca
Phone: (416) 978-3236
Website: http://geography.utoronto.ca/profiles/anna-kramer