Distinguished Lecture + Distinguished Panel
Professor Papageorgiou's talk will be followed by a lively panel discussion featuring Teresa Di Felice (CAA), Stephen Erwin (MTO) and Gregg Loane (City of Toronto). Register now on Eventbrite



Understanding Smarter Cities
UTTRI Program Director Judy Farvolden (center) spoke about the need to ensure smart cities are designed equitably and effectively. Read more about Understanding Smarter Cities. (Photo: Romi Levine)


UTTRI
The University of Toronto Transportation Research Institute
Re-imagining urban transportation: inter-disciplinary research for real-world solutions.
Transportation Tomorrow Survey (TTS 2.0)
Since 1986, household transportation surveys of the Greater Golden Horseshoe area have evolved to include smartphone travel survey apps and online surveys. Learn more about TTS 2.0



Emerging technologies and driver distraction
Professor Birsen Donmez's research results show that smartwatches may have detrimental effects on driving that are similar to or worse than smartphones, and can be a potential source of distraction on the road.



Is Uber a Substitute or Complement to Public Transit?
This figure shows that two years after Uber's entry, transit ridership is more than 5% higher than it would have been. See 2017 paper by Jonathan Hall, Craig Paulsson, and Joseph Price.
Transformative and automated technologies affecting transportation systems the focus of UTTRI's new centre
The iCity Centre for Automated and Transformative Transportation Systems (iCity-CATTS) was approved for three years of funding from the Dean's Strategic Fund by Dean Cristina Amon, Faculty of Applied Science and Engineering.
The centre is the first at UofT mandated to study how 'smart' transportation technologies, such as automated vehicles and e-sharing, will affect people's transportation choices, how businesses provide transportation as a service, and how cities should plan for those changes to achieve the best results for society.
iCity-CATTS will assemble a multidisciplinary team to create analysis tools, methods, models and decision support systems to quantify the impacts of transformative transportation technologies on transportation demand, system performance, health, the environment and society at large.
Upcoming Events
Feb
1
Thu
5:00 pm
Markos Papageorgiou – Traffic Ma...

@ University of Toronto, Koffler House
Markos Papageorgiou – Traffic Ma...
@ University of Toronto, Koffler House
Feb 1 @ 5:00 pm – 7:00 pm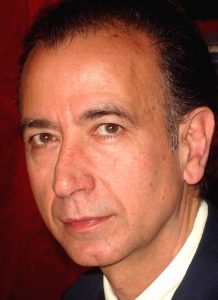 Traffic Management for the 21st Century Register on Eventbrite for this event. Traffic congestion on urban road and motorway networks has strong economic and social impacts. A significant and growing interdisciplinary effort by the automotive...
Read more »