TransitData 2020 Symposium – ONLINE
August 11, 2020

-

August 13, 2020

We are pleased to announce that the 6th annual TransitData 2020 International Symposium on the use of public transit automated data for planning and operations will go forward August 11-13 in a virtual format.
The goal of TransitData 2020 is to create a stimulating and creative environment for academic researchers and practitioners alike to:
experience a broad panorama of research and applications that use public transit automated data for planning and operations;
gain more in-depth knowledge of promising methods;
examine key issues and challenges; and
explore opportunities for exchange and collaboration between researchers and practitioners.
The registration fee has been drastically reduced to CAD$129.95 (including tax).
The online symposium features 13 parallel sessions with over 80 lightning presentations offering a broad panorama of applications and studies using automated transit data.
The detailed program is on the TransitData 2020 web site and contains various streams. Plenaries will explore the multiple uses of data, its use in responding to the COVID pandemic, challenges in data management and governance, new types of data, and various approaches to collaboration between researchers and practitioners.
One stream will focus on practical applications of using data, analyses, or developing dashboards for service planning, operations planning, operations, and measuring customer experience.
A second stream of sessions will focus more on analytical and methodological developments to enhance building origin-destination matrices, network analysis, customer behaviour as it affects demand, new forms of data, etc.
Additional sessions will focus on more specialized topics such as policy applications, rail-specific applications, transfers between modes, new initiatives related to data management and specifications, etc.
The symposium is hosted by UTTRI's Transit Analytics Lab (TAL) and the Faculty of Applied Science and Engineering at University of Toronto.
For program details and to register please visit the TransitData 2020 website.
Amer Shalaby and Brendon Hemily, Symposium Co-Chairs
New! Registration extended to close: August 7, 2020
Sponsors
TransitData 2020 is generously sponsored by CIMA+, CSched and GIRO Inc.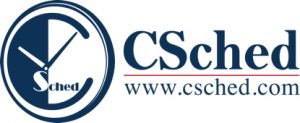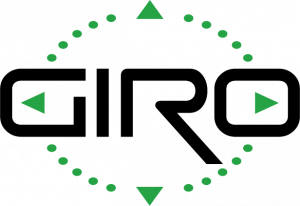 Background
Technological advances and research on methodologies have dramatically increased the availability and quality of automated data that can be used to develop applications that enhance the planning and operations of public transportation systems. Automated Data Systems include: Advanced Fare Collection (AFC), Automatic Vehicle Location (AVL), Automatic Passenger Counting (APC), GTFS-RT, on-board video surveillance, but also new sources of passive data obtained from mobile devices, social media and other Internet of Things (IoT) sensors. A series of workshops have been held in recent years to explore both methodological challenges and potential applications, including: Gifu, Japan (2014), Boston, United States (2016), Santiago, Chile (2017), Brisbane, Australia (2018), and Paris, France (2019)