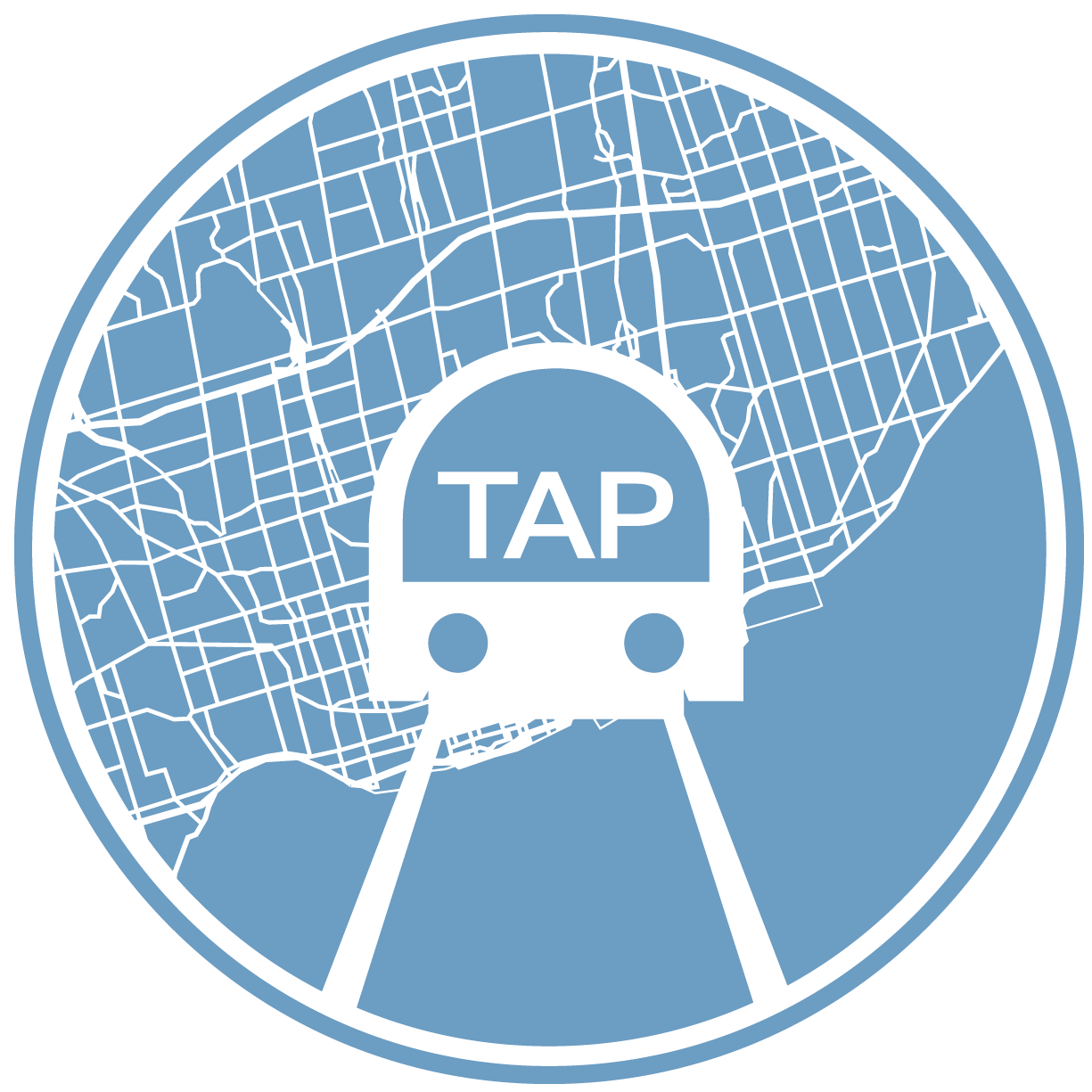 The Transit Access Project for Youth (TAP for Youth) is a transit equity research project of the University of Toronto student chapter of Engineers Without Borders (EWB U of T).
TAP for Youth will examine the impact of three months of free transit on youth experiencing homelessness in the Greater Toronto Area.
In December 2021 the team took the first step of posting a call for participants at one transitional youth home and one youth homeless shelter in the GTA. They aim to attract 35 participants; each will receive a free Presto card in May, 2022.
Information gleaned from focus groups, interviews, and three months of Presto 'tap' trip data will be analyzed and summarized in a final report.
Watch for TAP for Youth's final report on results in fall 2022.
Students, faculty and supporting partners work together
The TAP for Youth EWB U of T Team
The project started three years ago but the pandemic forced the team to put it on hold until now. Some of the eight students on the project team from the beginning have now graduated but remain involved, determined to see the project through. Since the project is independent of academia, everyone involved is a volunteer; no one receives any marks or extra credits for their work on TAP for Youth. The team's level of personal commitment is high.
The Academic Review Team
An Academic Review Team from three universities provides oversight for the research project at every step. The four members are:
Naomi Nichols, Tier 2 Canada Research Chair in Community-Partnered Social Justice and Professor of Sociology, Trent University
Stephanie Begun, Assistant Professor of Social Work, University of Toronto,
Amanda Buchnea, PhD student in Social Practice and Transformational Change, University of Guelph, and Manager, Toronto Centre of Excellence (TCE) on Youth Homelessness Prevention at York University
Steven Farber, Associate Professor of Human Geography, University of Toronto Scarborough, and Project Director, Mobilizing Justice
Supporting partners
Supporting partners on the project include the City of Toronto Poverty Reduction Strategy Office, the TTC, Metrolinx, a transitional youth home, and a youth homeless shelter, as well as U of T's School of Cities and EWB U of T.
The project welcomes further financial support, as funding is tight. Tax receipts are available. To donate to TAP for Youth, please contact the EWB U of T project team at ewb.transit.research.utsc@utoronto.ca.
---
For more information