Congratulations to Professor Hugh H.T. Liu of the University of Toronto Institute for Aerospace Studies on his election to the grade of Fellow of the Canadian Academy of Engineering (CAE).
The CAE announced their 2022 Fellows in conjunction with their 2022 Annual General Meeting which was held by video conference.
An induction ceremony to honour the 2020, 2021 and 2022 elected Fellows will take place at CAE's in-person Annual Conference and New Fellow Induction Dinner on June 27, 2022 in Halifax, Nova Scotia.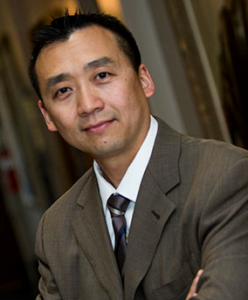 Hugh Hong-Tao Liu, Professor, University of Toronto
Dr. Hugh Liu, a professor at the University of Toronto Institute for Aerospace Studies, is an internationally renowned researcher in aircraft systems and control. His research has been patented and applied by industry and has also led to a start-up company. A leader in his professional community, Dr. Liu serves on editorial boards of leading journals and technical committees of international societies. He is a Fellow of the Canadian Society for Mechanical Engineering and the Engineering Institute of Canada and an Associate Fellow of the Canadian Aeronautics and Space Institute and the American Institute of Aeronautics and Astronautics.
About the Canadian Academy of Engineering
The CAE is an independent, self-governing, and non-profit organization established in 1987. Fellows of the CAE are nominated and elected by their peers, in view of their distinguished achievements and career-long service. Fellows of the Canadian Academy of Engineering are committed to ensuring that Canada's engineering expertise and experience are applied to the benefit of all Canadians.
Learn more about the CAE Fellowship Procedure to recognize outstanding achievements and service to engineering in Canada and the world.