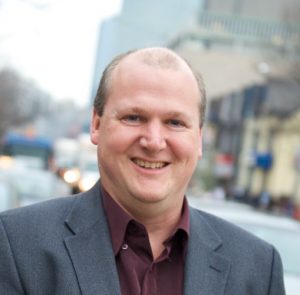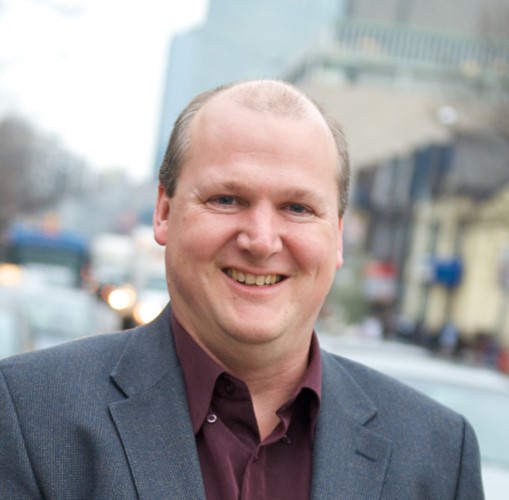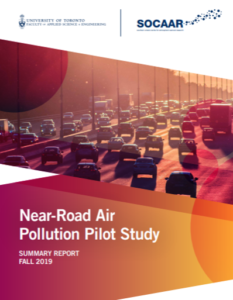 Professor Greg Evans, Director, SOCAAR, shown with title page of 2019 Near-Road Air Pollution Pilot Study
A study on traffic-related air pollution across Canada, The Near-Road Air Pollution Pilot Study, led by UTTRI associated faculty Professor Greg Evans, was recently released.
Phys.org reported on the study in its October 30 article Harmful emissions from traffic, trucks, SUVs: New Canada's national air pollution report published.
The 2015-2017 study was conducted by the Southern Ontario Centre for Atmospheric Aerosol Research (SOCAAR) at the University of Toronto, in collaboration with Environment and Climate Change Canada, the Ontario Ministry of the Environment, Conservation and Parks, and Metro Vancouver.
The study establishes methodologies for ongoing monitoring of pollution levels across Canada and has identified four areas of significant concern for Canadian health: trucks in cities, wind and winter, local urban traffic, and the hidden pollution of brake and tire wear.
Exposure to traffic emissions has been associated with a wide range of adverse health outcomes, including increased risk of respiratory diseases such as asthma, birth and developmental concerns, cancer, and cardiovascular and respiratory mortality. While some individual pollutants in traffic exhaust are toxic, it is the combination of the many pollutants present in emissions that is of concern.
---
Related content