Selected Professional Appointments
Professor, Department of Geography, Geomatics and Environment, University of Toronto, Mississauga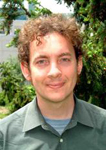 Alan Walks is an urban geographer with expertise in quantitative and qualitative analysis of urban processes, problems and behaviour. His research is mostly concerned with the social, economic and political causes and consequences of urban inequality, including the role played by (auto)mobility and processes of financialization. He has published in a number of the top journals in the field (Urban Studies, Environment and Planning A, Annals of the Association of American Geographers, Transactions of the British Institute of Geographers, etc). He is a co-author/co-editor of the 2013 book 'The Political Ecology of the Metropolis', editor of 'The Urban Political Economy and Ecology of Automobility: Driving Cities, Driving Inequality, Driving Politics' (2014), and co-editor of 'Changing Neighbourhoods: Social and Spatial Polarization in Canadian Cities' (2020) and 'Critical Dialogues of Urban Governance, Development, and Activism: London and Toronto' (2021).
 Specialty Focus Areas
Urban socio-spatial inequality and polarization; urban economic restructuring; housing and the financialization of housing; automobility; urban form and social and political behaviour; neighbourhood effects and political ideology; transportation and electoral geography; urban and social/economic policy.
Email: alan.walks@utoronto.ca 
Phone: (905) 828-3932
Website: http://geog.utm.utoronto.ca/walks