Selected Professional Appointments
Professor, Department of Mechanical and Industrial Engineering, University of Toronto
Associate Chair of Undergraduate Studies, Department of Mechanical and Industrial Engineering, University of Toronto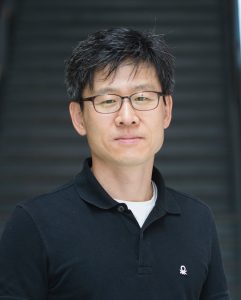 Chi-Guhn Lee is active in both theory and application of dynamic optimization. His toolbox includes Markov decision process, stochastic modelling and reinforcement learning. Application domains of his research has been diverse from route optimization to network design and to physical asset management.
Specialty Focus Areas
Supply chain management, production system, financial engineering, physical asset management.
Email: cglee@mie.utoronto.ca
Phone: (416) 946-7867
Website: http://cglee.mie.utoronto.ca