Selected Professional Appointments
Associate Professor, Industrial Engineering, University of Toronto
Cross-appointed in Computer Science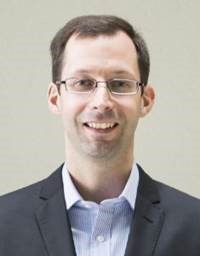 University of Toronto's Scott Sanner was previously Assistant Professor at Oregon State University, Principal Researcher at National ICT Australia (NICTA) and Adjunct Faculty at the Australian National University. Scott earned a PhD in Computer Science from the University of Toronto (2008), an MS in Computer Science from Stanford University (2002), and a double BS in Computer Science and Electrical and Computer Engineering from Carnegie Mellon University (1999).  Scott was a co-recipient of the 2014 Artificial Intelligence Journal Prominent Paper Award and the 2016 Kikuchi-Karlaftis Best Paper Award of the Transportation Research Board.
Specialty Focus Areas
Machine learning and large-scale data analysis, artificial intelligence (AI), sequential decision optimization (including traffic signal control), operations research, smart cities applications.
Email: ssanner@mie.utoronto.ca
Phone: (416) 978-4871
Website: https://www.mie.utoronto.ca/mie/faculty/sanner