Transformative Transportation '20, iCity-CATTS Research Day
June 3 @ 9:00 am

-

4:00 pm
The iCity-Centre for Automated and Transformative Transportation Systems (iCity-CATTS) presents its 3rd annual Research Day, Transformative Transportation '20.
This year's event will take place online. All are welcome to attend, but registration is required. Registration closes at 3:30 p.m. on Tuesday, June 2nd.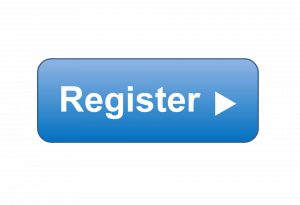 AGENDA (Download PDF)
9:00-9:15 Welcome and Opening Remarks, Professor Baher Abdulhai
9:15-10:45 Session I – Moderated by Professor Baher Abdulhai
Measuring the Impacts on Demands for Transportation – Professor Khandker Nurul Habib, University of Toronto
 Modelling Mobility Service Provision – Francisco Calderón and Professor Eric Miller, University of Toronto
Freeway Control and Management with Vehicle Automation and Communication Systems – Lina Elmorshedy, Islam Kamel, Omar Elsamadisy, and Professor Baher Abdulhai, University of Toronto
10:45-11:00 Break
11:00-12:30 Session II – Moderated by Professor Amer Shalaby
Improving Transit Connections via Transfer Optimization and On-Demand Services – Alaa Itani, Zahra Ansarilari, and Professor Amer Shalaby, University of Toronto
Assessing the Use of Automated Ground Vehicles for Parcel Delivery in Large Private Spaces – Daniel Olejarz and Professor Matthew Roorda, University of Toronto
Infrastructure to Enable Freight Platooning Ramp Operations in the GTHA – Shane Arnold and Professor Matthew Roorda, University of Toronto
Advancing the climate benefits of electric vehicles through charging optimization to reduce greenhouse gas emissions – Ran Tu and Professor Marianne Hatzopoulou, University of Toronto
12:30-1:30 Break
---
1:30-2:15 Keynote: The Adoption and Travel Impacts of Teleworking: Will it be Different This Time? – Professor Patricia Mokhtarian, Georgia Institute of Technology
From Alvin Toffler's (1980) "electronic cottage," to Peter Drucker's (1993) declaration that commuting to an office was obsolete, through countless workplace and/or transportation system disruptions ever since, people have predicted the widespread adoption of working from home, with concomitant benefits to congestion, fuel consumption, and emissions. Yet while teleworking has seen steady growth in the "information era," overall levels have remained modest — until recently, when the COVID-19 pandemic has forced its adoption on an unprecedented scale. What will happen when it is safe to go back to the office? Will managers and staff alike embrace the benefits of working from home, or will it be back to business as usual? This presentation offers a snapshot of the present, reviews past research and experience on the adoption and travel-related impacts of teleworking, and reflects on future implications for transportation.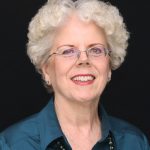 Patricia Mokhtarian (photo, left) is the Susan G. and Christopher D. Pappas Professor of Civil and Environmental Engineering (CEE) at the Geor­gia Institute of Technology. She joined Georgia Tech in 2013, after 23 years at the University of California, Davis, where she was a CEE Professor, Associate Director for Education of the Institute of Transportation Studies, and founding Chair of the interdisciplinary Transportation Technology and Policy MS/PhD program. Prior to that, she spent nine years in regional planning and con­sulting in Southern California, after completing her PhD at Northwestern University. Dr. Mokh­tarian has specialized in the application of rigorous quantitative methods to the study of travel behavior for more than 40 years. A key research interest has been the impact of telecommunications technology on travel behavior, with additional interests in land use and transportation interactions, attitudes toward travel itself, multitasking, travel time budgets, induced demand, and congestion-response behavior. She has authored or co-authored more than 200 refereed journal articles, technical reports, and other publications, including more than 40 peer-reviewed articles relating to telecommuting. She is a recent Past Chair of the International Association for Travel Behaviour Research, and serves on the editorial boards of nine transportation journals.
---
2:15-2:30 Break
2:30-3:30 Session III – Moderated by Dr. Judy Farvolden
Automated Transit Shuttle Project update and lessons learned – Fahad Khan, City of Toronto
Transportation Innovation Zones (TIZ): Project creation and plans moving forward, case for TIZ and our plans moving forward – Lindsay Wiginton, City of Toronto
Automated Vehicles Tactical Plan Update and MaRS Economic Development Study – Shagithya Deivendran, City of Toronto
York Region Readiness for Transportation Technology Advancements – Lauren Crawford, York Region
3:30-3:45 Concluding Remarks, Professor Baher Abdulhai and Professor Amer Shalaby
3:45-4:00 Break
4:00-5:00 Partners' Planning Workshop (closed session with partners only), moderated by Professor Baher Abdulhai and Professor Amer Shalaby