Transformative Transportation '22: 5th Annual CATTS Symposium
June 7, 2022 @ 9:00 am

-

4:00 pm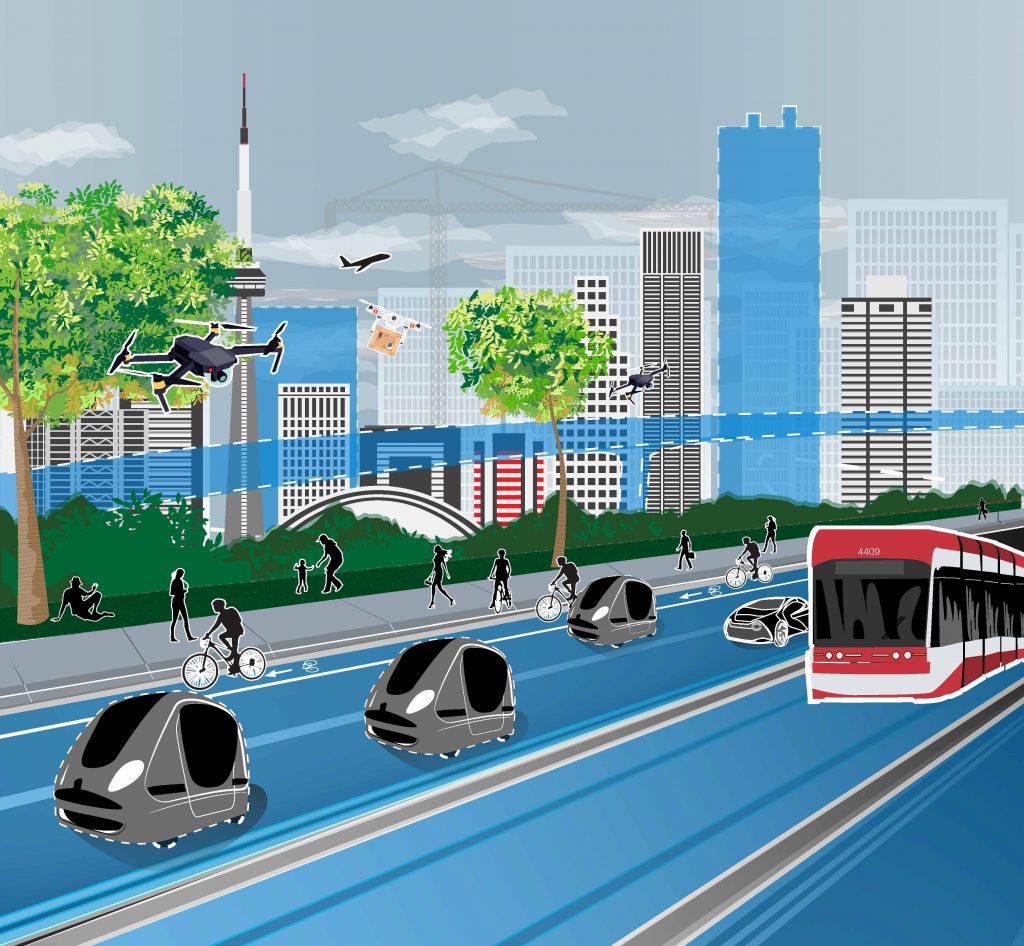 The Centre for Automated and Transformative Transportation Systems (CATTS), University of Toronto, team is inviting you to its 5th annual research day on June 7, 2022. The Centre was established in 2017 with the purpose of quantifying and guiding the transformation of transportation systems in the era of rapid innovations in vehicular technologies and in provisioning of transportation as a service. CATTS is the first research centre of its kind in Canada to address the large-scale impacts of disruptive transportation technologies and services on our cities. It is a multi-disciplinary multi-sector collaboration that gathers academia, industry, technology experts, and the government. The centre's mission is to guide societal transformation into a positive and sustainable direction, avoid the emergence of counterproductive travel trends, and emboldens Ontario cities as leaders in North America and the world.
CATTS is almost done with the first stage of its research, building the analytical foundation of transformative transportation, and is now preparing for its next phase; CATTS Next. In this year's symposium, our team will report on research progress to date and shed some light on its plan for CATTS Next. This year's symposium also features special keynote speaker sessions who will share their experiences with Smart Mobility Living Labs.
Join us also to learn further about:
The CATTS Next research agenda,
CATTS progress in its 5th year of research, and
Partners' research interests and needs.
Register 
Register on Eventbrite. Zoom join details will be shared with registrants before the event.
9:00-9:10 Welcome and Opening Remarks, Amer Shalaby
9:10-10:50 Session I – moderated by Amer Shalaby and Toka S. Mostafa
Transportation Planning:
Mobility as a Service (MaaS), Eric Miller
A Framework for Modelling Mobility Services with an Application to Ridehailing – Francisco Calderon and Eric J. Miller
MaaS Platforms and Travel Demand – Shuoyan Xu and Eric J. Miller
Overview of AV and related MaaS Research by the Travel Demand Modelling Group (TDMG), Khandker Nurul Habib
A Dynamic Agent-Based Multi Modal Travel Demand Modelling with Routing of AVs – Sk. Mashrur, Kaili Wang, and Brenden Lavoie
Substitutions of Travel Time in AV in the context of Daily Travel Demands – Brenden Lavoie
Transportation and Air Quality, Marianne Hatzopoulou
Prediction of short-term ultrafine particle exposures using real-time street-level images paired with air quality measurements – Junshi Xu
Energy and greenhouse gas implications of shared automated electric vehicles – Marc Saleh
Freight Modelling and Logistics, Matthew Roorda
Performance of Person-following Delivery Robots in Crowded Pedestrian Environments – Ruowei Li
Freight Modelling and Impacts of Freight AV in the Greater Toronto and Hamilton Area – Tufayel Chowdhury
Computer Vision
Long range traffic detection with AI-based computer vision – Steven Waslander
Visual 3D Understanding of Mixed Traffic in Busy Intersections – James Elder
10:50-11:00 Break
11:00-12:30 Session II – moderated by Toka S. Mostafa
Traffic Management and Control, Baher Abdulhai
Traffic Management with TRiP reservation system – Ahmed Aqra
Freeway management with AV headway control – Lina Elmorshedy
The challenge of controlling the QEW: long congested and dense on-ramps – Omar Elsamadisy
State of the art AI-based adaptive traffic signal control: Yonge and Steeles – Xiaoyu Wang and Illia Smirnov
Public Transportation, Amer Shalaby
Coordinated and Bi-Objective Transit Signal Priority (TSP): Optimization Using a Deep Reinforcement Learning Approach – Wenxun Hu
Advanced Real-Time Transit Management Strategies in Mixed-Traffic Arterial – Kareem Othman
Transfer Synchronization in Transit Networks; a Stochastic Programming Approach – Zahra Ansarilari
Public Perceptions of Autonomous Shuttle Service: A Case Study in Toronto's West Rouge Neighbourhood – Chelsea DeGuzman
Planning Integrated On-Demand and Scheduled Bus Transit Services: Guiding Principles – Alaa Itani
12:30-1:30 Break
1:30-2:30 Guest Speakers' Session moderated by Toka S. Mostafa
1:30-2:00 The Importance of Living Labs for Emerging Transport Technologies – Oliver Howes, Smart Mobility Living Lab: London
2:00-2:30 Toronto's AV Tactical Plan: Three Years Later – Ryan Lanyon, City of Toronto
2:30-2:45 Break
2:45-3:15 Session III, moderated by Toka S. Mostafa
Creating Digital Twins: Initial Insights from the Ecopia / City of Toronto Initiative – Jason Neudorf, City of Toronto, and Kelly Liang, Ecopia
Update on Advanced Transportation Technologies Implemented in York Region – Lauren Crawford, York Region
3:15-3:40 CATTS Next: Toronto Smart Mobility Living Lab, Baher Abdulhai
3:40-4:00 Break
4:00-5:00 Partner's Planning Workshop (Closed session with partners only), moderated by Baher Abdulhai and Amer Shalaby
Presented by the Centre for Automated and Transformative Transportation Systems (CATTS).

Register 
Register on Eventbrite. Zoom join details will be shared with registrants before the event.