About CATTS
The Centre for Automated and Transformative Transportation Systems (CATTS) is a research centre for analyzing and quantifying transformation within transportation systems in the era of advanced technologies and automation.
The CATTS is the first research centre of its kind to address the large-scale impacts of disruptive transportation technologies and services on our cities. It is a multi-disciplinary multi-sector collaboration that gathers academia, industry, technology experts, and the government.
The centre was created to guide societal transformation in a positive direction, avoid the emergence of counterproductive travel trends, and emboldens Ontario cities as leaders in North America and the world. The CATTS builds on the strength of UTTRI, one of Canada's largest transportation research institutes, which particularly excels in large-scale transportation systems analysis.
We aim to build the foundational analytical tools necessary to measure and assess the performance of a full-scale regional transportation system from three perspectives:
Quantifying the large-scale effects and implications of emerging transformative transportation technologies via a set of analytical investigations, surveys, and modelling pertinent to passenger and freight demand and dynamic infrastructure systems (supply).
Developing a set of tools to assist and enable positive transformation, encourage Mobility as a Service (MaaS), multi-modal integration, smart infrastructure control and management, and curb space management in busy urban cores.
Guiding the transformation process toward economically, socially, and environmentally sustainable smart cities.
News
CATTS has been awarded a major grant by the Natural Sciences and Engineering Research Council of Canada (NSERC) Alliance program.
Successful projects awarded NSERC Alliance grants receive funds that match the contributions made by industrial and municipal partners.
Currently, CATTS has two major municipal partners: The City of Toronto and York Region.
Past Events
Since 2018, CATTS has been holding annual symposia to gather stakeholders from academia, industry, and the public sector to share research insights.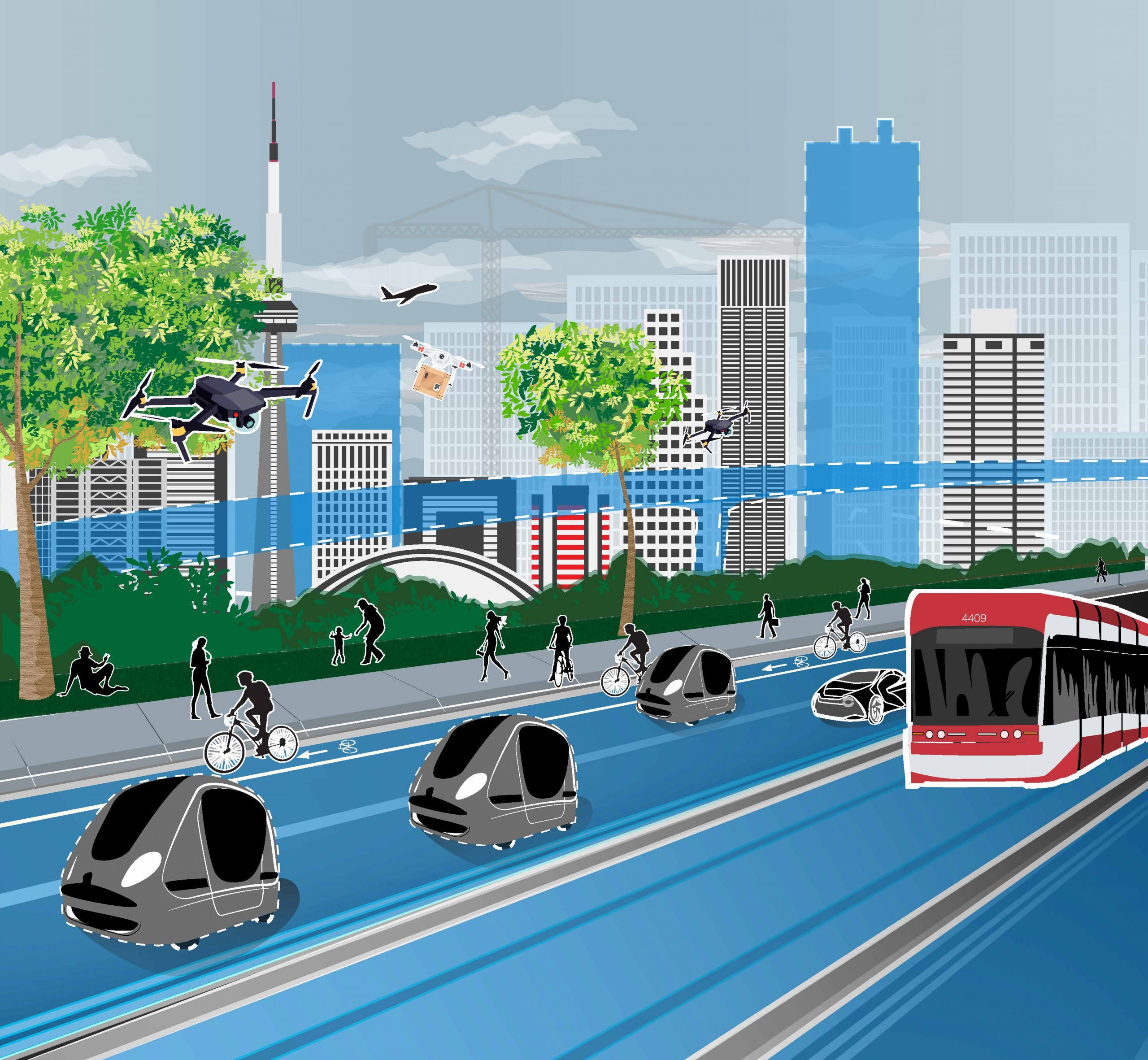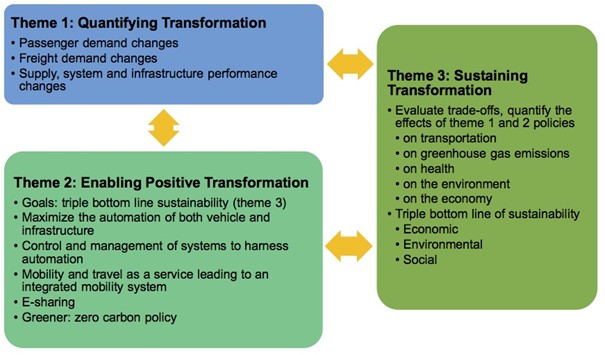 Theme 1: Quantifying Transportation
Quantify the impacts of transformative technologies on transportation system demands, infrastructure capacities and system performance.
Passenger demand changes
Freight demand changes
Supply, system and infrastructure performance changes
Theme 2: Enabling Positive Transformation
Guide the inevitable transformation in socially positive directions.
Goals: triple bottom line sustainability (Theme 3)
Maximize the automation of both vehicle and infrastructure
Control and management of systems to harness automation
Mobility and travel as a service leading to an integrated mobility system
E-sharing
Greener: zero carbon policy
Theme 3: Sustaining Transformation
Respect, protect and improve the economic, social and environmental sustainability of our future cities.
Evaluate trade-offs, quantify the effects of theme 1 and 2 policies

on transportation
on greenhouse gas emissions
on health
on the environment
on the economy

Triple bottom line of sustainability

Economic
Environmental
Social
Projects by Research Area
Baher Abdulhai
Professor / Co-Director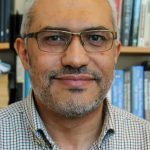 Amer Shalaby
Professor / Co-Director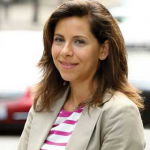 Marianne Hatzopoulou
Professor / CATTS Researcher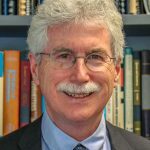 Eric J. Miller
Professor / CATTS Researcher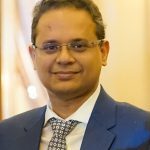 Khandker Nurul Habib
Professor / CATTS Researcher
Toka Mostafa, PhD
CATTS Research Associate
The CATTS Virtual Reality (VR) Mini-Lab facility is currently closed,* abiding by the COVID-19 lockdown restrictions.
The CATTS team established a mini-VR lab for conducting new research related to studying interactions of people and automated vehicles. This initiative creates opportunities for new research projects within our team related to studying human interactions with automated vehicles.
The VR-lab consists of basic equipment of VR headset, a portable VR computer, and a VR treadmill/slide-mill.
Our team, in collaboration with S2E technologies created a demo VR environment of their project of EVE Park in London (Ontario), addressing sustainable and smart residential neighbourhood. Vehicles within this neighbourhood are designed to run completely under automation, which creates several questions regarding people's perception of safety as well as interactions with self-driving vehicles. The CATTS team presented the VR demo of the EVE park in its 2019 annual symposium.
*Upon resuming the normal operations of the university and the lifting of COVID-19 restrictions, the CATTS team welcomes collaborations with other researchers to use the mini-VR lab.
The CATTS initiative received seed funding from the Dean's Strategic Fund of the University of Toronto Faculty of Applied Science and Engineering in 2017 to support the initiative and sustain itself beyond the end of the fund. CATTS has managed to utilize this funding and form partnerships with York Region and the City of Toronto. In addition, CATTS has successfully been granted NSERC Alliance funding that matches the cash contributions received from its partners.
Partnership Opportunities
CATTS is currently seeking cash and in-kind contributions from government and industry partners to sustain the Centre. If you are interested in becoming a partner to CATTS, please contact catts@utoronto.ca.
Interested in learning more about CATTS? Contact us with any questions at catts@utoronto.ca. We would like to hear from you.